Expansion Retreat-Keys To The Kingdom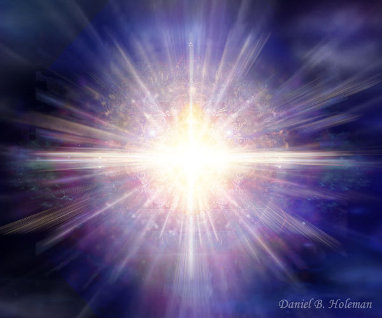 Expand Love, Expand Light, Expand Abundance, Expand Power....
There are new templates on the planet integrating into all of us of Divine Oneness. You can CHOSE to be the living embodiment of the Oneness. Your presence is needed and required for all humanity.
Connect, connect, connect
with the truth of you.
In this retreat, you will open up and embody your soul's true essence, PURE EXPANSION. When we live in limitation we create limitation, when we BECOME WHO WE TRULY ARE, everything is INCLUDED, abundance, joy, love, health, freedom, acceptance, compassion, wealth.
Day 1. You will find out what you came here to do. You will find out what your particular gifts and contributions are on this planet, your mission, your purpose in physical form so you can own it completely!
Day 2. SICK AND TIRED of the LIMITATIONS that have been put on you? Blast those pesky limitations about money, health, joy, relationship, bodies, sex, intuition, connection and more.
Day 3You will learn how to play from pure consciousness where everything is available. NO JUDGEMENT and FULL ACCEPTANCE OF THE GIFT YOUR TRULY ARE. Once you remember who you truly are, the world becomes your playground.
During the energetic transmission you will be connecting deeper to your soul than you ever have. You will walk away with feelings of peace and oneness. Your energy system will be accelerated, expanded, filled with more light, able to handle more light so that you will finally feel full! On the planet it looks like more peace, happiness, flow, abundance, love and light. Everything becomes easy!
If you're here on a mission and know it, feel it and want to express it, come and play in the energy of the divine!
WOW.... is all I can say. My level of awareness has been heightened. This is in regards to the core missions- my own and others. I am beginning to clearly see where others are operating from and work with that energy. It is very cool. I am also more aware of my own energy and now freely have the opportunity to choose something different if I don't care for where I'm at. I am relinquishing control - yes, a work in progress, but I can see that it serves no one. I am more aware of emotions, and being a very emotional being of love and light, I am recognizing that it truly is a distraction from being all that "I AM."

I AM affirming my brilliance all day long and I am enjoying this opportunity to tell myself how special I am. I know in my heart when I am in that space of unconditional love I am filled with joy and happiness. Soooooooo simple! Coming from a place of non judgement is key too. I understand that it is fear based and there really is nothing to fear for I am so connected to Oneness. I am envisioning the money tap and aligning with the energy of receiving. It fills my heart with gratitude.

Your wisdom, unconditional love and support was extraordinary. I felt safe, protected and secure in your sacred space. I know Patrick did too. I shared with him that last weekend was one of the best weekends ever that I have spent with him. The group connected so magically and beautifully and the bond I felt with my son was indeed a miracle. We have shared many lifetimes together and he is a magnificent being on his own journey.

Thank you for all that you do. You are a special lady and a gift to this world. I have shared your story of your infamous bike ride thru Plum Island with your stuffed animal friends. It brings a smile to everyones face. It makes me giggle like a little kid and that is medicine for my soul.

Energy of fun and play, creativity and love is available to me. I am ready for lift off!!!! -Pat Bateson
The expansion retreat was life changing. Mona is a master at getting you to face and then clear any limiting beliefs...then she gives you the tools to move forward. I have never been more present, non judgmental, and accepting as I am after meeting Mona. I would say the biggest thing that has happened is that my old beliefs/stories don't serve me anymore. I notice that even if I try to go back to them, weird things start happening...like the universe try's to stop me. So cool! Mona helped my soul to remember who I was. - Shana
Mona's Expansion Retreat has helped me to realize how potent I truly am and has shown me how to create the life I want. Before the retreat I always thought I had to wait…for the right time, to gain more experience, to be older, wiser…now I know I can create right now! I have a brand new way of looking at the world. I have awareness of how I can make choices in all aspects of my life: money, relationships, work, everything! I have a new way of relating to other people, and to myself. All things are possible! -Jan Hornford, Alberta Canada
What is it that we are all striving for in life.. love, happiness and prosperity? What would it feel like if you actually HAD all of that? This feeling of happiness is what I am experiencing every day after learning not only how to address my particular stories and belief system but I have begun to apply my ability to make the changes that I would like to see. Life is good seems to be my re-occurring theme now with everything that I do. Thank you so much for helping me understand how every day should feel like a vacation! -Phil Copelas
What a mind blowing experience! It brought tears to my eyes to remember who I was and what I came here to do. I cannot express how much my life has changed and how fulfilled I feel.- Sarah G
I am still in awe of the class I took with you in January. I can't look at anything or anyone the way I used to and it is so liberating!! For the first time I feel like I belong on this planet, which is something I have never felt before and I enjoy, in some way or another, almost everything I see, feel and hear. My understanding is so much clearer now that I cast no judgment. It is something I am still practicing every day but it gets easier and easier every day. Eileen
"Mona's classes are perfect when you're ready and willing to change your life. After the retreat I felt empowered from my ability to see what was happening and I had a choice as to how I wanted to deal with it. Increased awareness and having choice - life changing!" - Susan Winchester MA
The energy of this retreat is very strong so please make sure you are ready for it and willing to accelerate your expansion. If you decide to come, please consider not having anything else scheduled in the evenings!
April 20th, 21st and 22nd, 2012, 10 am - 5:00 pm, $449
Become the expansive, all including being that you truly are.
Let go of this idea of limitation!
Find out what your purpose is this time around and let's start actualizing it!
Learn the higher dimensional ways to manifest quickly.
Upgrade and strengthen healing abilities for yourself or others.
Please add your PHONE number when you pay. If you have a YAHOO account, my emails to you might bounce! Contact me within 48 hours (781) 438-4078 during business hours if you don't hear from me with your phone number!
Two hotels within 2 miles of the office are
Best Western Newenglander Woburn MA
and
Comfort Inn Woburn MA
Artwork by Daniel B. Holeman