Blasts of Consciousness Saturday April 2nd, 2022 (10 am -11 am est)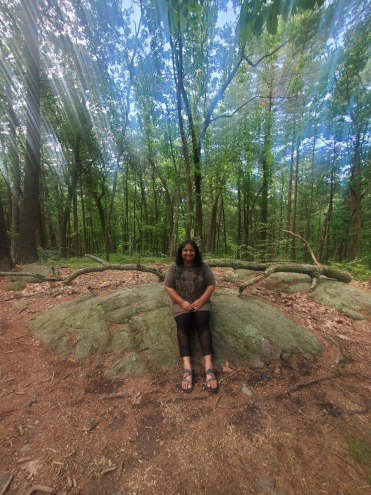 Energy of my lineage behind me! This hasn't been altered in anyway.
If you need extra support and energy please join me in these events.
Your body needs support in healing.
You are in a major transition.
If you'd like an extra push towards a goal.
You are feeling stuck or unclear.
You are having a baby. Bought a new house. Have a new job.
You want a baby. A new house. A new job.
You sense you have karma to release.
You have family members who need support.
You have an animal/pet who needs support/healing.
You want to accelerate your physical manifestations and spiritual life.
You just want to feel good, connected, loved close to the divine!
You want support in letting go of a person/habit.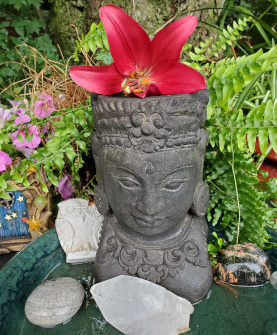 I refer to these as Puja's as they're prayers, clearings, healings in harmony with the universe. They're blasts of consciousness!

I will do this over zoom. You can register yourself first and then each additional person or animal in your family (they don't have to be there) is $25 each. You don't need to send me their information. They're welcome to join via zoom or you can set the intention for them and yourself right at the beginning of the ceremony. Please don't do this on behalf of a friend, cousin, aunt, uncle, grandma, grandpa. They have to sign up directly. You can do this for your partner/husband/wife/children/mother/father/siblings. It is recommended to do these once a month because they feel so good, uplift energy and assist on your path. These sessions are recorded.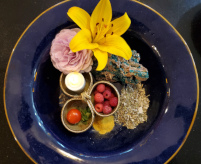 Dates: April 2nd, 2022
Location:Online. 10-11 am EST.
For you. $200
For Family/Pet. $25

I can't thank you enough for this incredibly beautiful and powerful ceremony! It started days ago - this feeling of communicating with your lineage and I was awake from 3:30 am the day of the ceremony and I feel so...well, I don't have words for how I feel! It's amazing. I found the whole experience incredibly moving and I am so grateful to you and your lineage. I think the most profound thing was when my conditioned mind Self was heartbroken and struggling to forgive myself and then I found that expansive space of the soul and it was all forgiven. So so much more,so so very amazing. I did not burn but I was frozen solid at the end! So many blessings received and given. My world has expanded. Jan, Canada