Manifest Money Using EFT Instant Downloadable Program
Manifest Money Using EFT removes 100+ issues, blocks, emotions that are keeping you stuck financially from this lifetime of experiences, thoughts and feelings. It deals with debt, family money imprints and your money patterns. It shows you how to stay in energetic alignment so you can receive easily and consistently.
The program focuses on clearing out the deep root issues that have been keeping you stuck. Many self help programs and books help you understand how to attract. What they don't do is get rid of the resistance that is coming in your way of attracting. This resistance keeps sabotaging you over and over again. No matter how many affirmations and positive thoughts you have, if you're sending out a vibration that is contradictory, you will keep attracting the same things.
The program is based on cutting edge meridian therapy process called EFT (Emotional Freedom Technique). This gentle tapping procedure allows you to move through root causes quickly and effectively.
For as little as $199 you will remove 100+ blocks, beliefs and root causes that are stopping you.
You will also receive 3 fun energy vibration games. These games are specifically designed to create a flow of abundance to you.
A Hypnosis recording that will create new patterns in your brain, 3 resistance removal and alignment meditations and a 21 day Gratitude Journal that keeps you focused. The Hypnosis recording is specially designed to create a permanent vibration in your subconscious mind to attract what you desire most. The alignment meditations remove any daily resistance you might have to create a consistent high vibration in your system. The gratitude journal helps you solidify the energy of money within you.
"I'll be honest. When I first learned about what you did, I didn't think it would work. But surprise surprise, after using your program for a little over a month, I am in the flow! Money comes easily and effortlessly and my days are filled with so much more peace. Thank you. - David"
"I feel so much more happier, relaxed and KNOW that I can manifest what I'm desiring. All those years of feeling stuck and trapped about money has melted away. I am constantly surprised at the many ways I create new sources of income. I use your program consistently and often, especially when I feel stuck. It's a tool I have for the rest of my life. Thank you Mona! - Geena"
You can immediately download the audio and pdf files once payment is received. Try a free session right now. Print a copy of the diagram below to follow along comfortably. You will need

Adobe Acrobat to see the pdf files.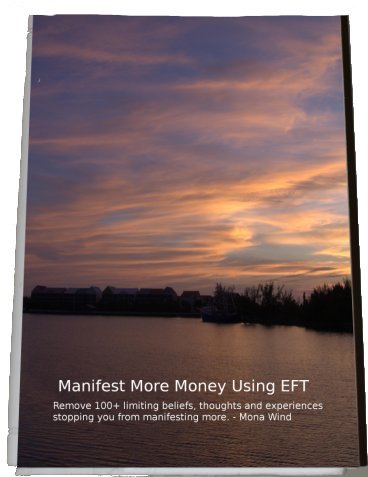 Free audio session from the E-book. Start clearing out issues now:

Please read the disclaimer before purchasing the program.
100 + blocks removed, gratitude journal, hypnosis, alignment meditations for only $199.

Mona Wind
My business has increased and now I am trying to get organized so I can fit more work into my life. It helped to motivate me to promote myself more and believe in myself." - Norma P., MA
I have received unexpected money gifts, more patience and peace. I feel I have received tools with which to deal with lifes' challenges. The biggest shifts were understanding why I want money, knowing I will progress and my willingness to let go of "clutter" in my house." - Susan D. MA