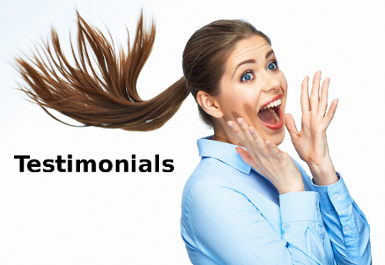 "After the 4 day intensive retreat my ego mind and authentic self seemed to be in battle as I processed all that I experienced. The truth of why I was upside down in my finances was tough to accept. I felt as though a curtain was lifted and I could finally see a path of better choices. I am now aware of the pattern of self sabotage so I no longer can ignore it. Each day I chose to acknowledge my self worth which began to shift the energy output to all the people I connected with daily. My connections with my clients, my boss, my staff person, my significant other and my family all became so much easier and pleasant. I was invited 2 times, all expenses paid, to get extra training at my home office which jump started an amazing flow of business. This year is already my strongest in 23 years in business and it's not slowing down. There are always moments where old sabotaging patterns still surface but I seem to be able to move past them with ease now. I went from being scared to work with clients with million dollar net worth's to now working with 6 of them simultaneously in the past few months.

It's the little things too that shifted from the retreat. I used to be unable to step foot in water I could not see the bottom without panic taking over me for past 25 years to just recently swimming happily in a beautiful lake with no fear at all. I am able to trust my physical intelligence more now. I recently did a Spartan Beast obstacle course race with my sister and friends that was 16 miles up and down a mountain, 30 obstacles. This was the first time I completed a 16 foot free rope climb after letting fear stop me in 6 prior races. Something just clicked and the feeling of joy and pride in myself left me laughing and feeling like superwoman for over an hour afterwards! I now choose to participate in adventures instead of just wishing to experiencing them. Thank you Mona and the group for freeing me to experience so much more in my life! Much Love! Cathy.
"Mona is a rare gem and anyone would be lucky to experience her. I've worked with a ton of healers and she is far and way the tops, I give her my highest recommendation. She is incredibly egoless and a pure JOY to be with. My results have been extraordinary, driving both my personal joy of life and my career. I have let go of loads of deep inner fear, I have let go of a lifelong depression, and I have let go of many way of interacting with others in an unhealthy way. I have stepped into a stronger intuition, a deeper understanding of how I naturally thrive, and a deeper understanding on how the universe and life really works."- Nathan Shultz ELEVATE, Founder
"Mona's energy clearings have been a true life saved for me and my 4 y/o daughter. My daughter is very sensitive, over the top emotional "old soul" who picks up on everyone's energies and feelings. Those other energies get trapped or "stuck" inside of her causing her to have tummy aches, constipation and mood swings with terrible outburst of anger and frustration. As soon as Mona does an energy clearing, I notice a tremendous difference. She gets so much calmer, happier, sleeps so much better! Becomes like a normal 4 y/o girl. I literally would not know what to do if not Mona! I remain forever grateful from the bottom of my heart to you, Mona!!!!! See you next time :) " Gita
Dear Mona,

Thank you so much! It was so wonderful, insightful and healing to have a session with you. I am still soaking in everything that you shared and look forward to listening to the recording. I truly appreciate everything that you shared and talked about with me and for helping me get clearer -- I'm so grateful. Thank you for sharing your amazing gift! It was a blessing to work with you. Happy holidays to you, too, and hope to see you around town at some point! :)- Steph
Hi Mona,

Hope you have been well. I've experienced a lot of positive triggers and changes in my life post my reading with you.It's amazing! Thank you! With love, Shagun- India
"The Akashic session was a deeply moving experience. I struggle to find words to describe it. I came away with a sense of peace about my purpose, a better understanding of who I am, and wonder at how loved and supported I am. I also have concrete actions that I can take to help me move forward in my life. Deeply moving, revealing, encouraging, wonder inducing, lovingly supported, peaceful, joyful, motivating, a clearer understanding of who I am and what I need to do...a truly inspiring experience." J. Hornford -Alberta, Canada
Thank you SO MUCH! That was the most enlightening reading I've ever had. LOVED IT & YOU! Stacy Las Vegas
I want to say that the reading resonated with me and I feel very empowered and carry an all knowing type of feeling. I now feel a very solid knowing that I will succeed, as before my reading I always felt up and down and in doubt whether it will all work out, but that's all gone now! I have started to communicate on a different level with my guides and also doing the exercises you gave me!- Andreas V. Australia
Thank you, again, so much for the very helpful information and guidance! A lot of things for me to think about and to move forward on!!! Thank you! Marybeth R. CA
I just wanted to tell you that I really enjoyed our reading and it was the best reading I have ever had-hands down! You are the real deal! Mary M
I'm just so happy to have met you. The reading was fascinating as there are not many who understand what I'm going through and the things you and I do. You've definitely enlightened me on my journey + helped me along my path and I shall not take lightly all the things you 'teach' me.- Justin S. Stamford CT
Thank you so much for your time, energy and love yesterday. The session was amazing and I already feel a shift in energy.-Rachelle, England
Dearest beautiful Mona, I really can't thank you enough for the transformational experience of last night's session with you.  I am soooooooo GRATEFUL for all that you have done, I feel much lighter and many parts of me are restored. There are no words to express enough how I feel or how it feels to be gradually back to me and to Source. OMG, I missed me!!!!!! I really did and didn't know how much until today. I miss being in the Light that I am.  Thank you and a huge hug to you and the Light that you are Namaste. -- Love Light Peace Layal - Kuwait
Hello Mona,

I thought I will share this with you.  I dont't know if you can remember but you did clearing for my son Ameet few weeks ago.  Today he has started a new job and he is very happy about it. He has been trying to get out of the new job for quite some time now.  You have amazing ability to clear the blocks and also you give good guidance.  I have signed up for your newsletter and right now enjoying the videos that come in my mail box.  lots of love and gratitude - Shaila Canada
Mona is absolutely amazing! She helped our family so much beyond words. Her healing work is beyond and above energy healing, she heals people's souls. It was almost magical that she seems already knew about me and my energy levels and personality, also who plays important roles in my life; She is the real deal! Working with Mona is such a blessing, she is a powerful healer yet so loving, genuine and compassionate about her clients. After each session I always felt loved and cared and full of positive energy. Thank you Mona!! We love you! You are a true healer!! Big hug to you!! - Amy, San Francisco CA
The way I found my way to Mona was really bizarre, but it doesn't matter.what matters is that I found her! I contacted her immediately to ask her if she could help me and my family, because we were in terrible place at that moment. My sister suffers childhood traumas and all the symptoms that come with them. Her condition was getting worst and worst and there was nothing I could do to help. The psychiatrists couldn't help either. They abandoned us in the mercy of God. I was terrified that she would soon commit suicide. After the first session that we had with Mona she already started feeling much better. Many of the symptoms of the disorder diminished and I saw my sister calm again. Mona did healing sessions for me too and she helped me listen to my inner child and start taking care of ME! When we started clearing for my mom we found out that my aunt had done black magic to my parents and all the family and this explains everything that was happening to us. So much pain, depression, anger and quarrel in our life. Mona again did her miracle. All the healing that Mona performed for my family were distant healing through me and it is unbelievable how accurate everything she said was. UNBELIEVABLE! We are all in a much better place now. I'm not scared anymore, cause Mona is here! I'm deeply grateful for her precious HELP! That's why I decided to call her Angel Mona!!! I'm sending you millions of blessings and wishes my dear! THANK YOU!!! -Nina Greece
Thank you for the session and all the information. It has been life changing. I am very grateful to you. Laszlo
Thank you. My body feels like it had a long soothing massage and I am walking on air with a grin on my face and laughter and joy in the heart. You are awesome at what you do! Hugs, Lise Denmark
Wow, what a powerful, amazing, mind-expanding session! Thank you so very much! Jane H. Texas
Mona Wind is a tremendous healer and incredible gift to this planet. Working with Mona is deeply transformative and has changed my life in profound ways. I've met with several very talented intuitives and readers over the years, and Mona is, without question, practicing at the highest level. After just two phone sessions with Mona, I am experiencing a freedom of spirit that I didn't know was possible. Some of my most deeply rooted beliefs and patterns have untangled and are resolving. Issues that I was unconsciously holding onto like security blankets dissolved into thin air – while we were giggling ! Mona's integrity is second to none, her radiance is palpable, her joy contagious. We navigated otherwise tricky territory playfully and with a sense of ease. I am amazed by her magnanimous talent, clarity of sight and commitment to give so generously. She is also able to engage on multiple levels and dimensions while still keeping it real. I AM GRATEFUL, beyond-beyond, for her enlightening insight and guidance. Mona. Thank you for changing my life and helping me reach a new space of self-truth, lightness and freedom. All best and love ! - Britta Van Dun
I hope you are doing well. Not sure if you remember me, but I went to see you about anxiety / panic attacks a couple years ago. During my session you identified a spirit/energy of someone who has passed before me has attached themselves to me...at which time you explained to me what had happened and helped the individual move on from me. You had helped me tremendously and I have been doing well since then...
Just a quick progress report. Breathing is so much easier. Neck is looser. Didn't wake up with the vague sense of panic I was used to. Felt much more relaxed and pleasantly curious. My whole system has been rewired. I am so excited to see how my life unfolds with these changes... Thanks again, Mona. The work you do is life-changing.- love A.
Hi Mona:

I wanted to thank you for your help. I just read over some notes from a past session, and it gave me perfect clarity - pulling me back from slipping into an old pattern of wanting to heal others.

You have blessed me on my journey, and I wanted to thank you and wish you a Happy Holiday and a Happy New Year. With love,Molly T.
Hi Mona,

I want to thank you for the wonderful 4 Levels of Awakening course! I have experienced a major shift in energy, attitude and outlook on life from the knowledge and energy work you provided. This course has been invaluable. I highly recommend it to anyone who is serious about personal growth and improving their lives. Thank you for the growth I have experienced from all your courses. - Eli
Hi Mona,

Thank you for the session yesterday. It goes without saying that it was awesome and made me feel like you just dropped a thermo-nuclear bomb and wiped out some deep business issues. I feel so much lighter. Now to the really cool part - I had my dr physical couple of weeks ago and did all the tests. The infection/pap smear came back negative. It was like opening a present i was long waiting for. It was one of those moments when the only thing i feel is my own breath. Thank you from the bottom of my heart. - anonymous
Thank you so, so much for helping to fix my brothers brain. You are amazing, Mona & your work is awesome! He is much better than before & heal faster. -Thuy
Hi Mona,

Thank you sooooo much for last night's session. I can't tell you how different I feel today. It's like I finally have my body and mind back. Even when I was meditating in the morning - I could tangibly feel the techniques and chants in my body. I was so numb these last two months, nothing I told myself was registering, and I feel so light now. I really don't know how to thank you for this healing - I really really needed it. Thanks for being there. Priyanka - India

Thank you so much for shedding light on many things that I had no answer to till now. You have really helped make my life much more clearer for me now. I hope you remain healthy and happy always! Sincerely,- Pinky C.
Mona:

I have truly felt a calm return to my head space. The dizziness and lifting I felt all through my body for months has subsided. I believe you truly helped me let go of some old promises, and I couldn't be more grateful to you for it. I'll contact you further for "tune ups!"- Molly T.
Dear Mona,

Thank you so much for your help truly wonderous, we are pregnant...wow... want to cry and laugh at the same time... i knew it would happen soon after I talk to you but didn't expect it right away... :) Karina S.
Hi Mona,

I have been wanting to email you to let you know that so much has happened sense our reading. First, I need to let you know, you gave back my sovereignty! I am soooo grateful to you!  I see things clearly now. The struggle is gone! I had been feeling something in my energetic field for a long time, always searching for ways to clear this attachment. I have traveled places to find answers. it felt as though this attachment purposely kept me back, as though I am chasing my own tale. I couldn't figure out what it was but subconsciously i knew there was something there. I thought its the EMF thats effecting my frequency, so I would go into nature more often. I would return more disconnected, yet relaxed.Hard to describe the feeling, but, you best described it, it was as though I was being watched! 

I am free!!! its all because of you, ANGEL!! Anyhow, I wanted to send this email to say, THANK YOU, THANK YOU, THANK YOU!!! I am so ever grateful for you being here on this galactic ascension machine. So, as your beautiful laughter is in my mind and heart, I smile and I say.........I'm looking forward to speak to  you very soon. -Mojie N, Los Angeles
Hi Mona - I really am doing well on the program - I have gotten off of alcohol..I used to drink way too much wine - mostly like binge-drinking and I haven't had wine at all in 3 weeks....it is amazing! It was taking up way too much of my time - just being under the influence in the evenings and then not feeling that great the next day! Thank you so Much! Debra
Mona, Thank You for the new trouble free back, you aided me at the time I needed you the most.The first finger on my left hand now works again, and its been over a year since its worked. I had no Idea that I had so much to carry each day. Its not perfect yet, but I know that its still healing and will continue to improve. Thank You Wayne
Mona is a wonderful human being to work and to be with! The moment I think about her-I get these positive vibrations  and a pleasant smile on my face!Strange-but true!! I contacted Mona when I was struggling with a relationship breakdown and she helped me to clear all the stubborn negative energies with my past relationship.And yes within just one month of the clearing ,I felt amazingly different free from the bad thoughts and unwanted negative energies. Since then,I have always been in constant touch with her to help me in going forward with my crucial life decisions. She is a pleasure to work with.I wish her all the best  in her path of guiding others!Love,PN TX
Dear Wonderful Mona: Our session on 11 March was nothing less than extraordinary for me.  The negative self talk is gone. Thank you.  As I told a friend, I feel like an orange that has been peeled. Christy W. Canada
Mona,

I will forever be grateful to you for what you did for us today. Especially for Jody and the words you gave me from his Mother. I know sometimes its hard to do what you do but please know that you are saving lives and giving peace to people who no longer have hope. Blessings, Heather S. Alabama
The art show was a big success and I sold 10 paintings and have 5 commission requests! It was the best show the gallery's ever had in their 37 years. I'm very pleased and happy as is the gallery. Thank you for all your help and support in making it a success! Love, Melinda
Good morning Mona - It has been some time and I wanted to send you a thank you message. I am going to be cutting some cords and I am so very grateful for all that you have taught me over the years. The education is immeasurable and for that I will always be thankful to you. There are so many times that I've done work on myself and I don't know what or how I could have done without all of your intuitive teachings. You have helped me make and deal with so many changes. I love what you do for me and for others. Knowing you is truly a gift that I will treasure always. With much love and peace, ~Eileen
Dear Mona, I have had a life situation reading in november with you and I have to tell you that it really helped me a lot. I was very touched by you as a person. I wanted to tell you again thank you for your work/help with the comprehensive report. It gave me a lot of food for thought and ways to grow. So many things you see are so true and it is encouraging to read about them. I really appreciated our talk. Daniela Germany
Dear Mona, Thank you very much for the four sessions we have had recently. It is quite extraordinary how precisely you pick up the various issues and put words to them. It is a gift I am sure many of us are really thankful that you channel and share With us. With love and Light, Ingvild Sweden
Working with Mona Wind has created a complete and total life transformation for me on practically every part of my life. I can honestly say that I don't know what I would have done if I hadn't found her. I was coming out of a very dark period in my life that had affected my mind, body, and spirit tremendously. I knew I needed help but none of the traditional methods or services I had used before were helping me. In one session- Mona cleared three years of serious damage and gave me a new lease on life. And it was done in a loving. practical, and easy to understand way. I was so amazed by the way that my life and I both changed that I knew I had to keep working with her. I continued booking sessions to work on different areas of my life. I had her clear my home, took classes that she offered, and did the Comprehensive Reading and Healing. I also started referring everyone I knew who needed help to her. This is a big deal because I'm not easily impressed by people, but Mona's work is nothing short of miraculous. I used the clearings she gave me almost every day and saw massive results.  The work she did impressed me so much, and changed my life so dramatically that I knew I needed to know more. I also felt like when Mona spoke the clearings and I used them personally, that I had arrived "home" in some way.

I knew that I was supposed to be doing the work too. This prompted me to sign up for Mona's Halls of Amenti Class and her Akashic Records Practitioner trainings. I knew that I HAD to do this. My soul was insisting on it. These classes have taken me to a whole new level and I've gained a new soul group of friends. I am constantly hungry for more information and growth as my soul continues to expand and experience the truth of my life and those around me. 

I will never be able to say how truly grateful I am for the changes that Mona has helped me create in my life. Not only did she believe in me when no one else did, she has helped me embrace my own potential. I love Mona Wind and it is a gift for anyone to work with her. I highly recommend a session with her.  A.R.
Page 2